Unique Thin Stone Veneer in Classic Kafka Granite Colors

Throughout the years, Kafka Granite has made its name by developing a niche within the aggregate industry. As one of the most diversified crushed stone suppliers in the country, what's next? With over 60 different colors of crushed stone products, we are excited to begin introducing the same classic Kafka Granite colors you know and love in a diverse line of high-end masonry stone product.

Derived from our various quarries throughout North America, and made with same care and attention to detail as other Kafka products, this new line of thin stone veneer will be comprised of stunning natural stone that can be used for nearly any application, spanning from building facades to interior features. While this range of granite, marble, and quartz building stone has never been seen before, our thin stone veneer offers classic colors that feel familiar and are easily embraced by architects, masons, and property owners.

With a large network of quarries, you can expect several other products to launch in 2020.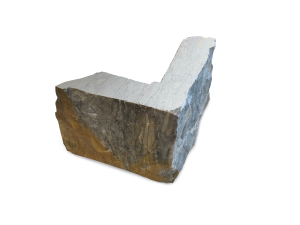 The Advantage of Natural Thin Stone Veneer
Kafka Natural Thin Stone Veneer has a nominal thickness of 3/4" to 1 ½", resulting in a natural stone product 15lbs or less per square foot. The lightweight pieces help reduce production, shipping, and construction costs. In addition, Kafka Natural Thin Stone Veneer can be installed without footings or ledges and adheres to concrete, plywood, paneling, drywall, and even metal.
Because Kafka only produces authentic stone product, the natural colors of our Granite, Quartzite, and Marble exist through the entire stone. Kafka Natural Thin Stone Veneer wears and weathers naturally and maintains its integrity through the life of your project.
Thin Stone Veneer Specifications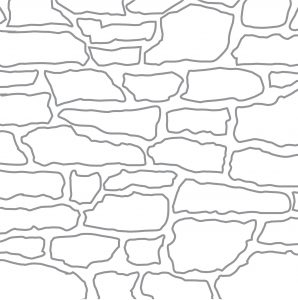 Ashlar Cut
Length: 4″ – 30″ Random
Height: 2″ – 9″ Random
Thickness: 3/4″ – 1 1/2″
Yield: 10-15 lbs per sq. ft.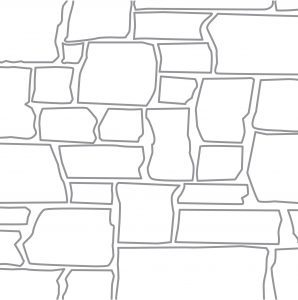 Castle Cut
Length: 4″ – 24″ Random
Height: 4″ – 12″ Random
Thickness: 3/4″ – 1 1/2″
Yield: 10-15 lbs per sq. ft.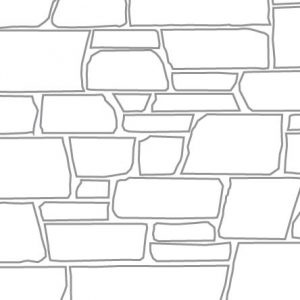 Dimensional Cut
Length: 4″ – 30″ Random
Height: Sawn 2 1/4″, 5″, & 7 3/4″
Thickness: 3/4″ – 1 1/2″
Yield: 10-15 lbs per sq. ft.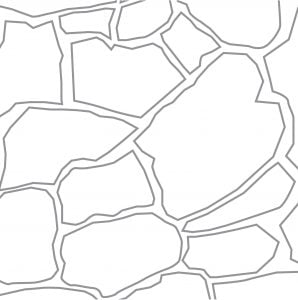 Mosaic Cut
Length: 6″ – 16″ Irregular
Height: 6″ – 16″ Irregular
Thickness: 3/4″ – 1 1/2″
Yield: 10-15 lbs per sq. ft.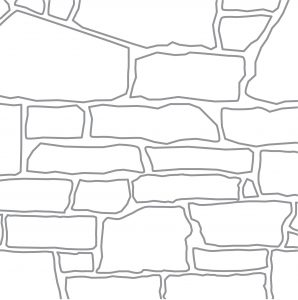 Rustic Cut
Length: 4″ – 30″ Random
Height: 2″ – 9″ Random
Thickness: 3/4″ – 1 1/2″
Yield: 10-15 lbs per sq. ft.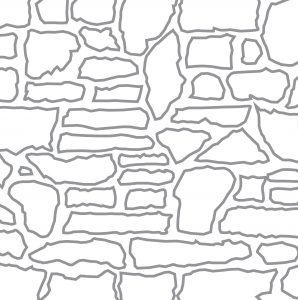 Heritage Blend
Length: 2″ – 10″ Irregular
Height: 2″ – 10″ Irregular
Thickness: 3/4″ – 1 1/2″
Yield: 10-15 lbs per sq. ft.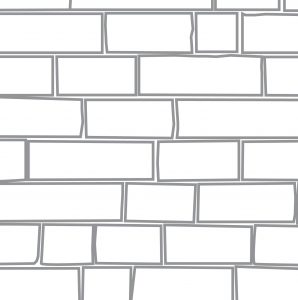 Sawn Dimensional
Length: 4″ – 30″ Random
Height: 5″ Sawn
Thickness: 3/4″ – 1 1/2″
Yield: 10-15 lbs per sq. ft.
Installation of Natural Thin Stone Veneer
Kafka Natural Thin Stone Veneer is fabricated to offer the original beauty that only natural stone can provide but is designed for a lightweight non-structural installation.
What We've Been Working On
Thin Stone Veneer by Kafka Granite
Where would I use thin stone veneer?
Thin stone veneer is the perfect option for giving an interior or exterior project the beautiful look of natural stone. Due to its light weight, this specialty building material doesn't require the use of footings or support ledges for installation. Additionally, it can be adhered to a variety of surfaces with the proper surface preparation. These qualities make the versatile material ideal for many kinds of non-structural projects, like fireplaces, pillars, chimney facades, and decorative walls. And because Kafka Granite's high-quality thin stone veneer consists entirely of quarried stone, the material will retain its integrity when exposed to the elements—meaning that it's also a suitable choice for exterior projects like building facades.
How does natural thin stone veneer differ from full veneer?
Natural thin stone veneer and natural full stone veneer are made from the same high-quality natural stone, but an additional process makes thin stone veneer thinner. The result? A versatile masonry product with the beauty of natural stone but a fraction of the weight of full veneer building stone. In fact, thin stone veneer can weigh up to 75 percent less than full veneer! This relatively light weight reduces shipping costs drastically. The two products also differ on installation costs: full veneer may require more shaping on the jobsite, and therefore will take more time, effort, and funds to install than thin stone veneer. Ultimately, natural thin stone veneer allows designers, architects, and even homeowners to incorporate the rugged beauty of natural stone into non-structural projects while minimizing the costs associated with full veneer.
What kind of mortar should I use with thin stone veneer?
Depending on the type of thin stone veneer you've chosen for your project, type N or type S mortar will fit your needs. Type N is a reliable, general-purpose mix with a medium compressive strength, while type S provides a high-tensile bond strength and a high compressive strength. Type N is well-suited for exterior and above-grade projects that are exposed to severe weather and high temperatures, as well as interior installations. Soft stone masonry, above-grade walls, and chimneys are just a few examples of projects that would most likely require type N. With a minimum compressive strength of 1,800 psi, type S can be considered a more "heavy-duty" mortar and is ideal for applications like exterior masonry and other projects that need to withstand forceful winds and soil pressure.
How does natural thin stone veneer differ from manufactured or cultured stone?
Manufactured or cultured stone is man-made and typically crafted from concrete and other materials. This product can be poured into a mold and made to look like natural stone, but don't mistake it for the real thing. Kafka's natural stone veneer consists entirely of quarried rock, which shows off the beauty of natural stone. Unlike manufactured stone, each piece of natural thin stone veneer is completely unique. This gives the specialty building material a character that cultured stone can lack. Additionally, natural stone maintains its color and integrity as it weathers, while man-made concrete materials contain oxide colors and other chemicals that will fade over time.
How is natural thin stone veneer installed?
To ensure the integrity and longevity of a project, we recommend that a professional mason install our natural thin stone veneer. If this specialty building product is being utilized in an exterior project, the area that will be in contact with the product must first be waterproofed to industry standards. Next, any chemical film on the wall should be removed. Additional surface preparation may be necessary, depending on the type of material. Some surfaces will need a non-corrosive wire lath and a setting mix before the material is applied. To set the product, begin with any corner pieces and alternate long and short ends while stacking them on top of each other. Type N or S mortar is suitable for most projects, possibly with the addition of a bonding admixture. Once the corners are complete, the rest of the pattern can be filled in by pressing each stone against the scratch coat wall. Mortar should be allowed to ooze and create grout joints around the edge of each stone.