Impressive Executive Estate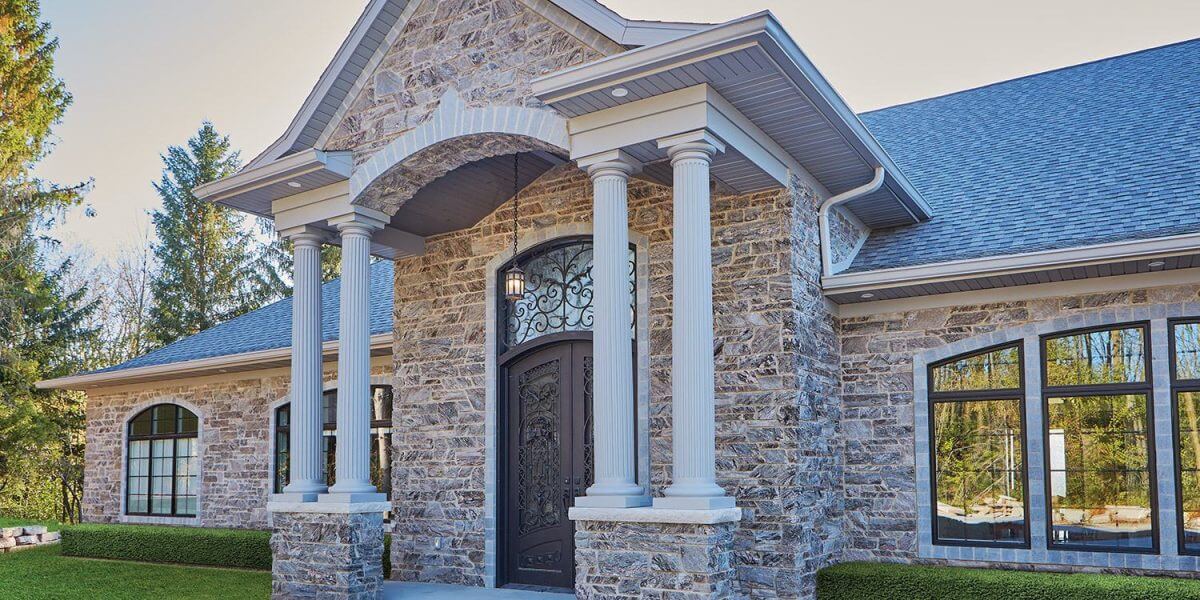 This impressive executive residence in eastern Wisconsin is a sight to behold. Kafka Granite Galaxy Glitter Dimensional Thin Stone Veneer is featured extensively around the exterior of the home, coordinating wonderfully with the decorative black entrance doors and balcony railings.
Custom-cut and honed trim stone around all windows and doors complements the overall look, and coordinates with the main columns to add a classic, decorative presence to this magnificent estate.
Project details
Location: Appleton, WI
Contactor(s): Voecks Masonry, William Voecks Construction
Similar Projects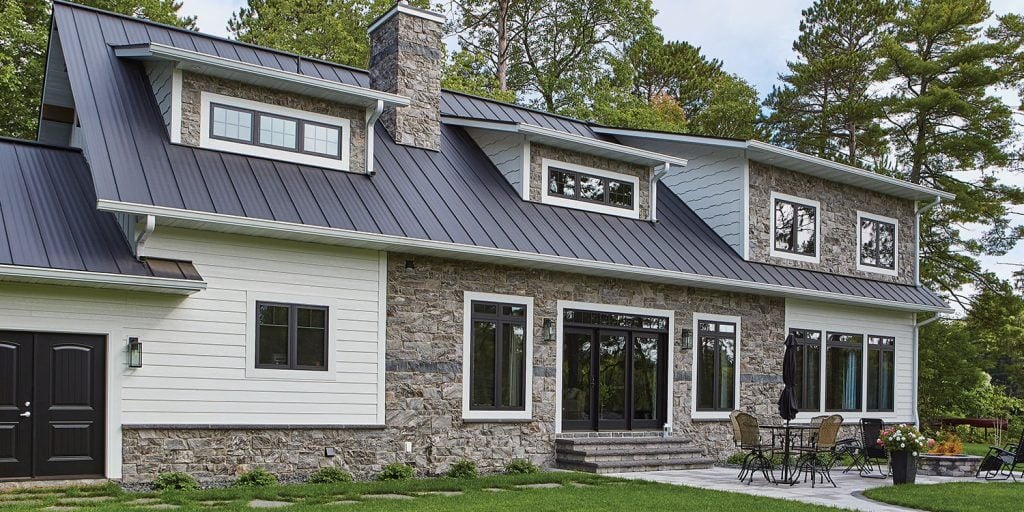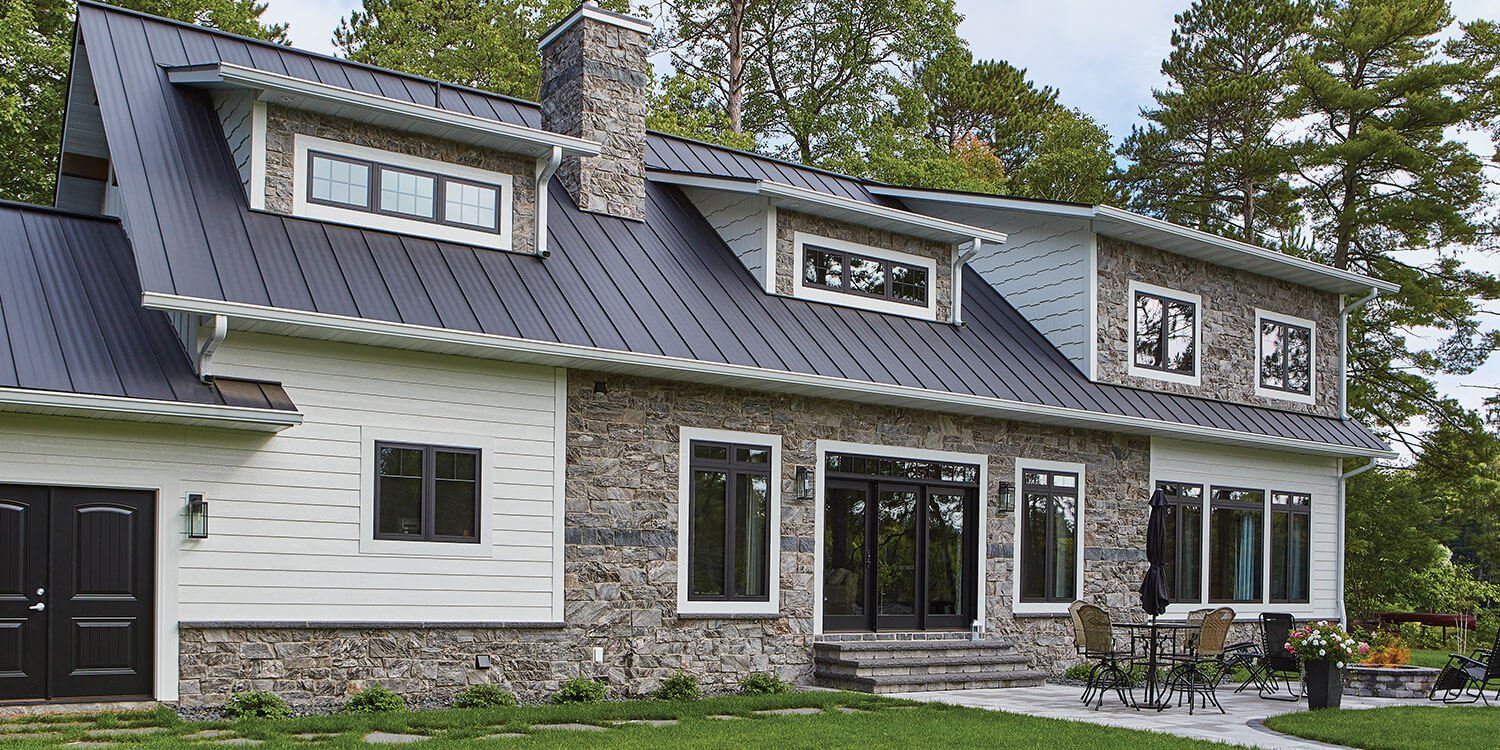 Northwoods Modern Farmhouse
This modern farmhouse getaway in northern Wisconsin features our Thin Stone Veneer and Natural Stone Hardscapes. View Project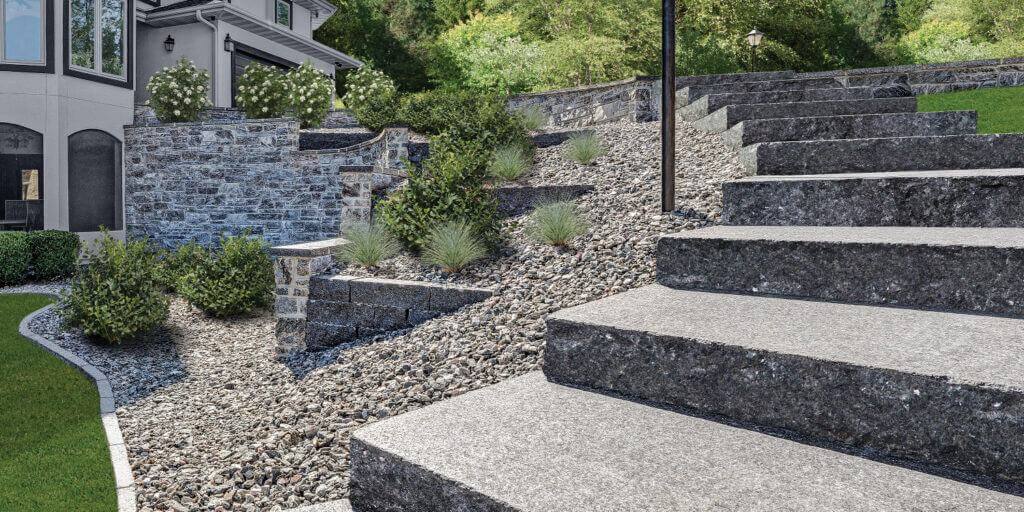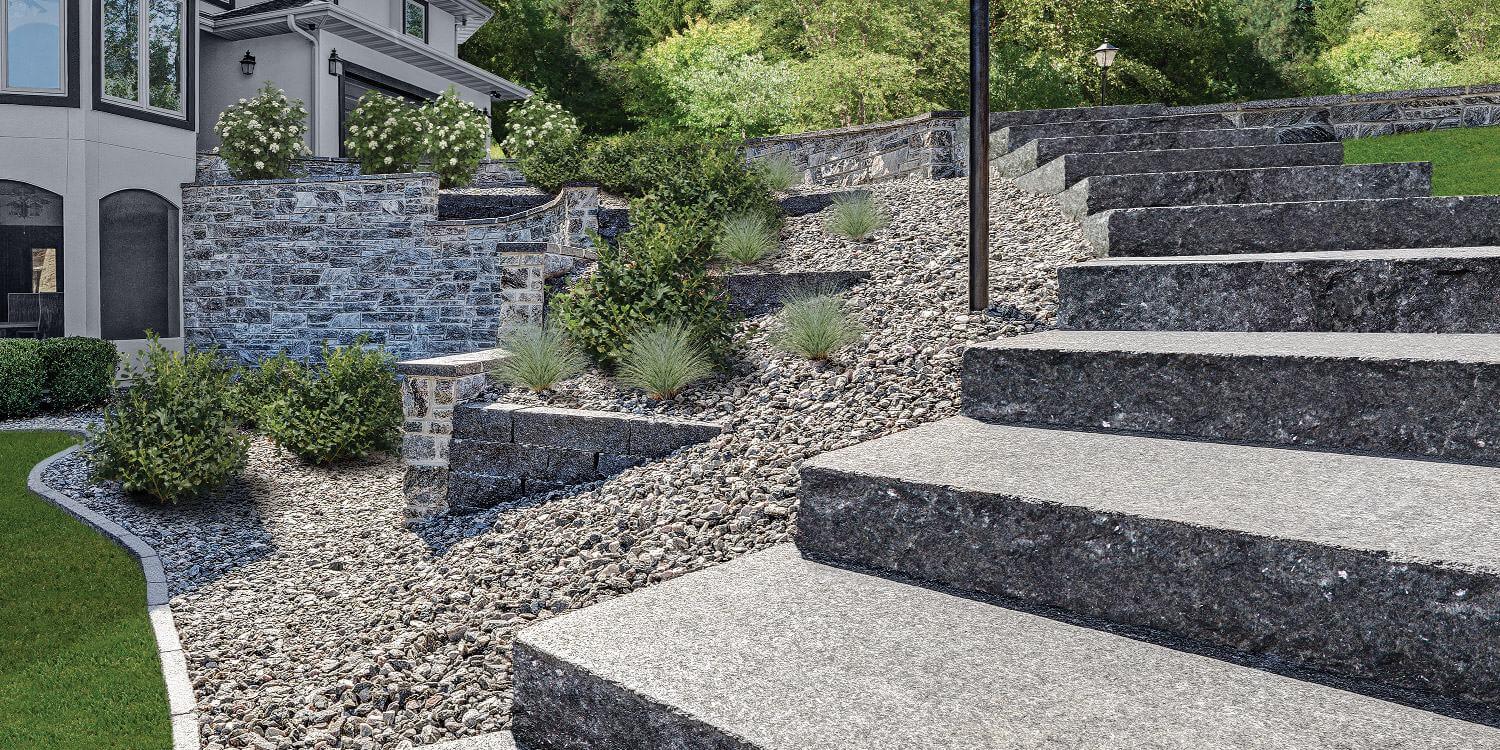 Lake of the Ozarks Summer Home
This spectacular landscape in Porto Cima, MO features both Kafka Granite Thin Stone Veneer and Natural Stone Hardscapes. View Project