Solutions
Parks & Recreation

Resilient Crushed Stone Recreational Surfaces
Kafka Granite produces crushed stone materials for a variety of recreational surfaces. Our infield and warning track materials are perfectly suited for your softball and baseball fields—from little leagues to the major leagues—and are guaranteed to keep you on the field. Kafka also manufactures crushed decomposed granite pathway materials for durable yet natural looking pathway and play surfaces suitable for nature paths, walkways, playgrounds, dog parks, and more.

Looking for a Custom Solution?
Kafka Granite takes pride in providing custom solutions to our customers' needs. Whether you need a particular material that suits your project or a specific color, Kafka can deliver the perfect result. All of our natural stone Ballyard Materials and Pathway Materials are produced as they are ordered, allowing for customization for your project.
Contact Us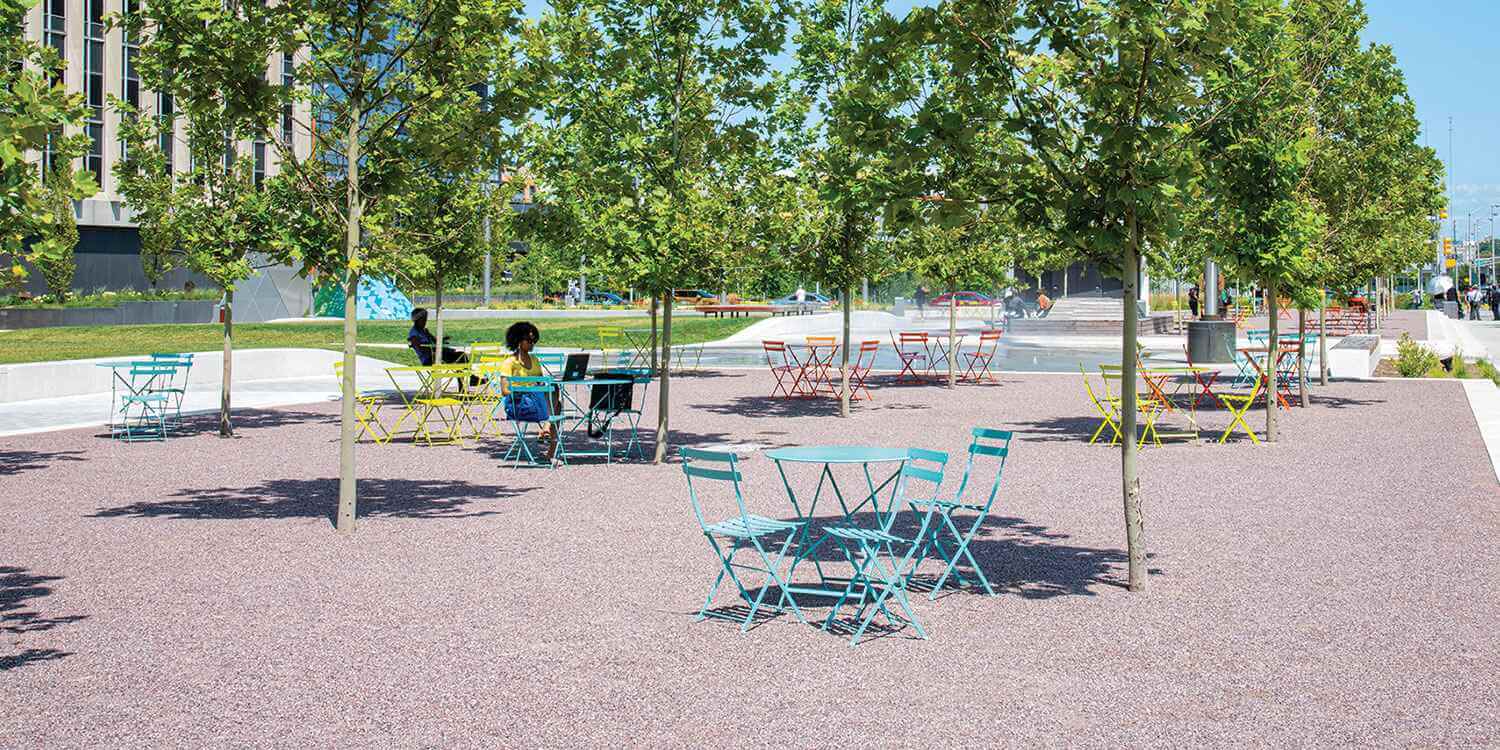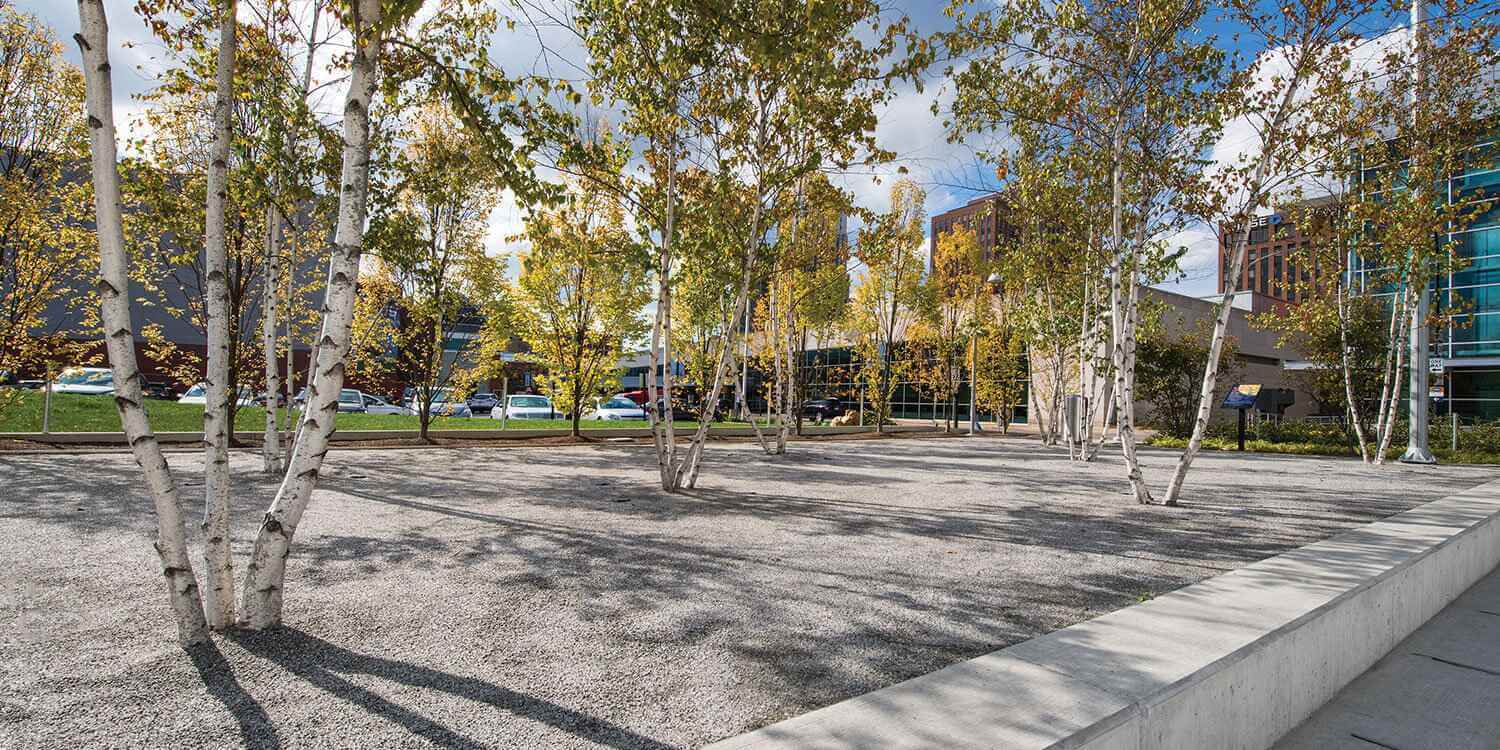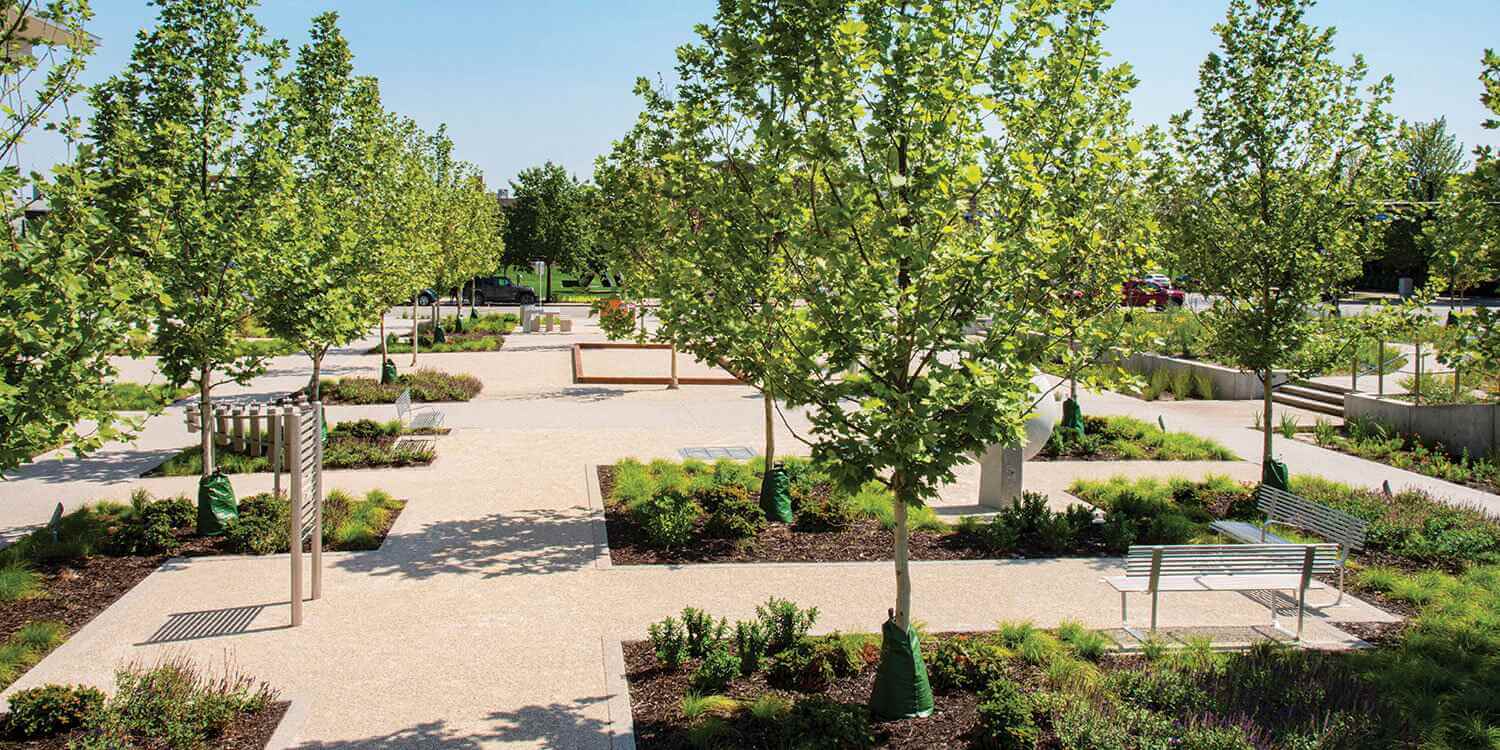 Krause Gateway Center Plaza
Frequently Asked Questions
Kafka's Ballyard Materials are high-quality decomposed granite solutions that have the durability to withstand a variety of environments, from little leagues to the major leagues. We take into consideration your budget and will help find you the quality solution you need for infield and warning track mix.
When you work with Kafka, you can rest assured you'll be receiving quality aggregate. Our Standard, Stabilized and Wax Polymer Mixes will make your ball field stand apart from the rest, as well as provide a stable and safe surface for playing America's game.
Our Ballyard Materials are available to outfit the infield and warning track of your baseball or softball field. We offer standard infield and warning track mixes, stabilized infield and warning track mixes, and wax polymer infield and warning track mixes.
Our variety of mixes are the best solutions available for your needs, whether you need to build a field from the start or simply give it a fresh coat with a topdressing.
Kafka has standard, stabilized and wax polymer options for infields and warning tracks. All are made from our high-quality decomposed granite in a couple beautiful reddish brown colors. Here's a brief overview of the differences between each to make your ball yard materials selection easy:
Standard Ball Yard Mix
Ideal as an infield's fresh topdressing or as your warning track mix. Made from DG and crushed to a size that allows for maximum permeability and stability. The warning track mix is coarser than our Burma Red Infield Topdressing to give an extra "crunch" under foot.
Stabilized Ball Yard Mix
As premium derivatives of our standard ball yard mixes, this decomposed granite-based mix is pre-blended with a stabilizing organic binder. It retains moisture, requires less maintenance and virtually eliminates mud. Ideal for a new infield or warning track. Available in Burma Red, Red Cedar and Ruby Red Granite.
Wax Polymer Mix
Wax Polymer mix is ideal for the infield and warning track. Wax Polymer mix is made from Kafka's standard Burma Red DG and a water-shedding wax polymer. This state-of-the-art mix renders fields waterless, dustless and mud-free. No need for watering and is crushed to the perfect size for stability and ball-hops.
Kafka Granite offers pathway materials ideal for a variety of scenarios. We offer crushed stone, decomposed granite, and an array of crushed recycled materials that can lend themselves aesthetically and functionally to any space or project.
Our decomposed granite aggregate and crushed stone come in nearly 40 colors, leaving you with essentially endless visual options for your project. Many of our options are locally sourced or are made from recycled materials, which could help garner points toward LEED certification.
Kafka Granite's Pathway Materials are an affordable and often more environmentally friendly alternative to other hardscapes like asphalt or concrete. We have the ability to match and complement your natural environment with unmatched aesthetic appeal all while standing up to the tests of time, weather, and traffic. Our service is second-to-none, and our color variation is what sets us apart. No matter what aesthetic you're trying to achieve, Kafka can help you. Contact us today to locate a dealer near you or to request free samples to help you decide the right Pathway Material for your project.
Standard Pathway Mix is ideal for low-traffic areas that call for a permeable and easy-to-manage pathway solution. This option doesn't include any additives, but is crushed to the perfect size to warrant optimum compaction and drainage.
Stabilized Pathway Mix includes our aggregate mixed with an organic stabilizing binder. The addition of an organic binder enhances the durability of these pathways while not compromising its natural quality. These pathways remain permeable and work well in areas with slightly higher pedestrian or vehicular traffic, or in areas that require wheelchair accessibility.
Wax Polymer Pathway Mix is the most durable pathway material offered by Kafka. Our crushed stone, granite aggregate, or recycled material comes premixed with an engineered polymer that completely eliminates mud and dust. The addition of engineered polymer makes this an impermeable pathway, but this is the ideal solution for areas that are steeply graded.