Krause Gateway Center Plaza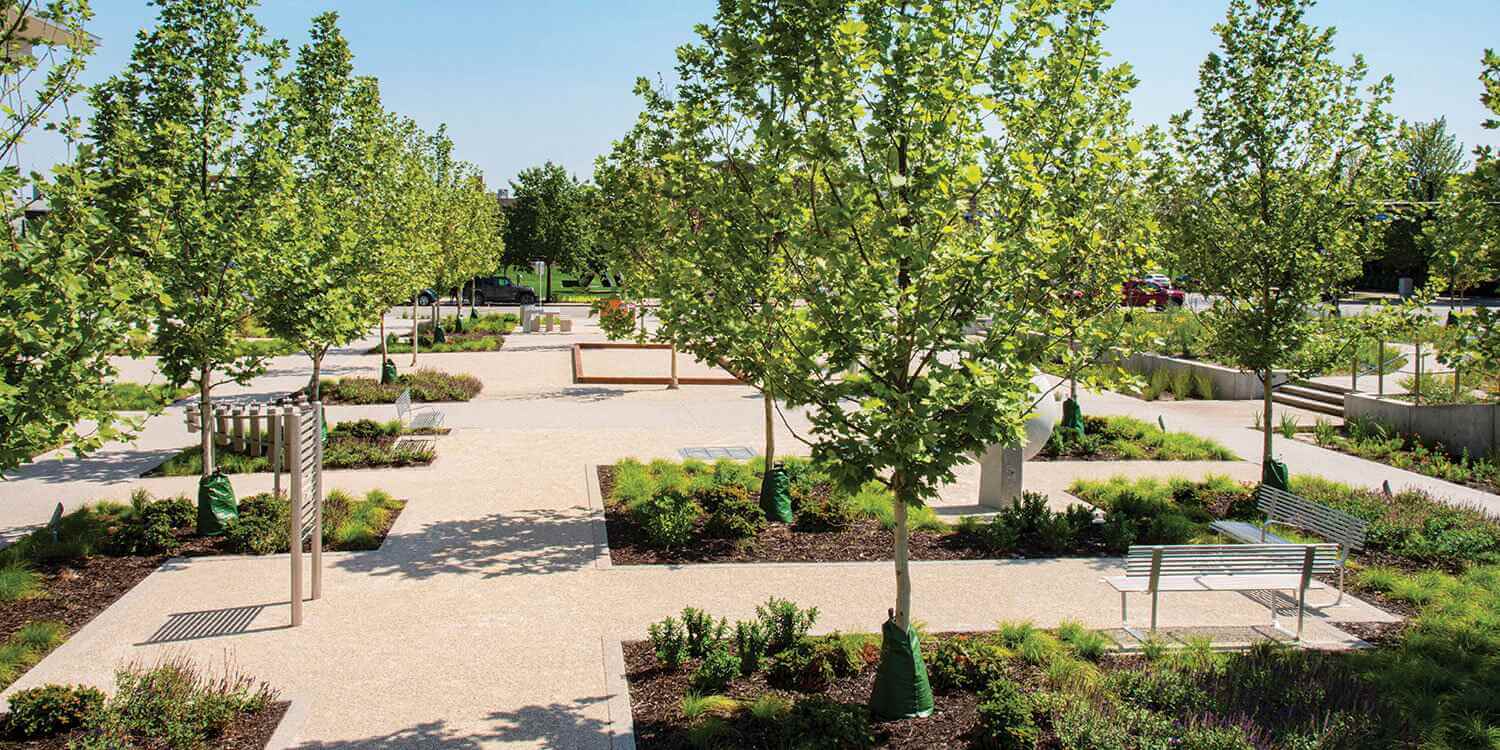 The Krause Gateway Center in downtown Des Moines, Iowa was designed to fit the unique city grid, with the slope of the building and position of the landscape's features giving the illusion of a forest springing up between buildings in the heart of the city. Kafka Granite provided a custom combination of Beige Blend Marble Stabilized Pathway Mix and Botticino Marble Stabilized Pathway Mix for the plaza surrounding the building. The site includes hundreds of trees and other plants that transform the busy intersection into an urban oasis, creating an inviting space for employees, neighbors, and the entire community.
Kafka's Stabilized Pathway Mix — utilizing Organic-Lock — creates a firm, durable surface that is ADA compliant while retaining water permeability and a natural look and feel.
Project details
Location: Des Moines, IA
Landscape Architect: Confluence
Installer: Perficut
Similar Projects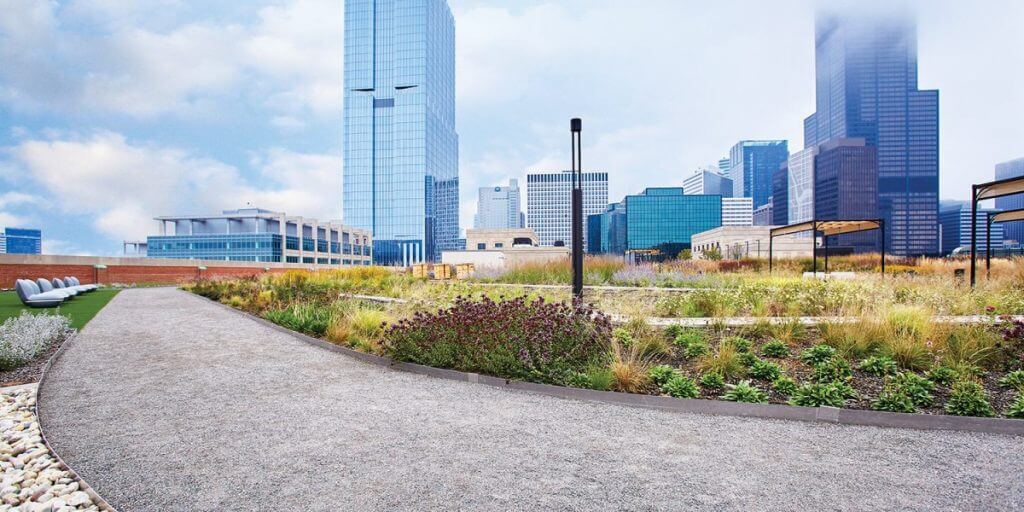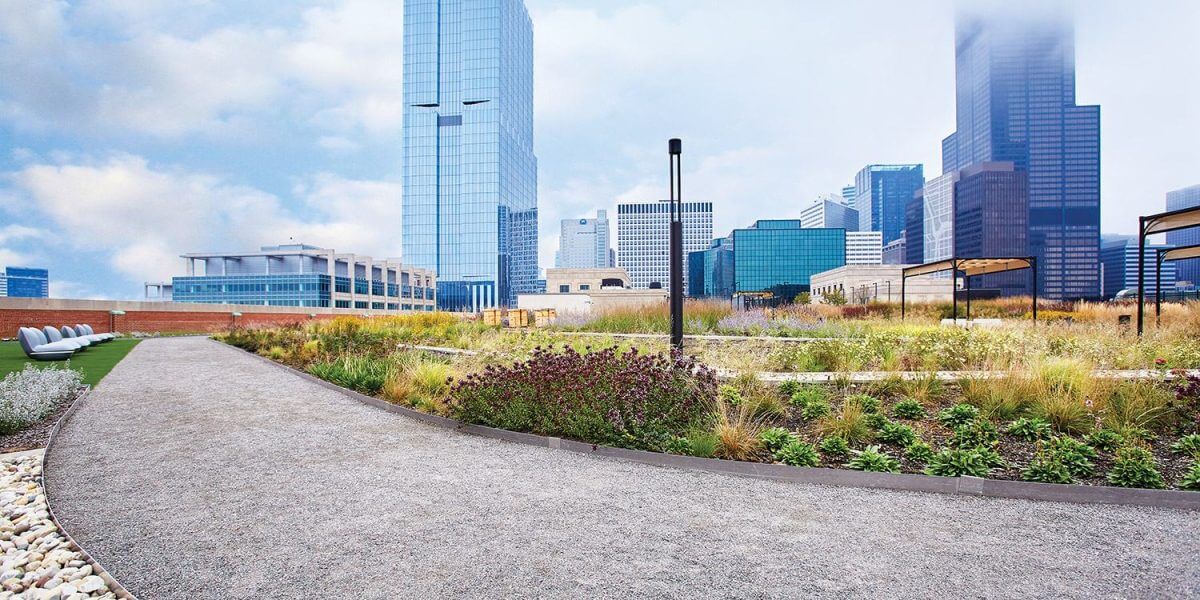 Old Post Office Rooftop Meadow
Platinum Granite Stabilized Pathway Material contributes to sustainability in this urban oasis in downtown Chicago. View Project