Products
Natural Crushed Stone
Explore Kafka's diverse supply of natural crushed stone products.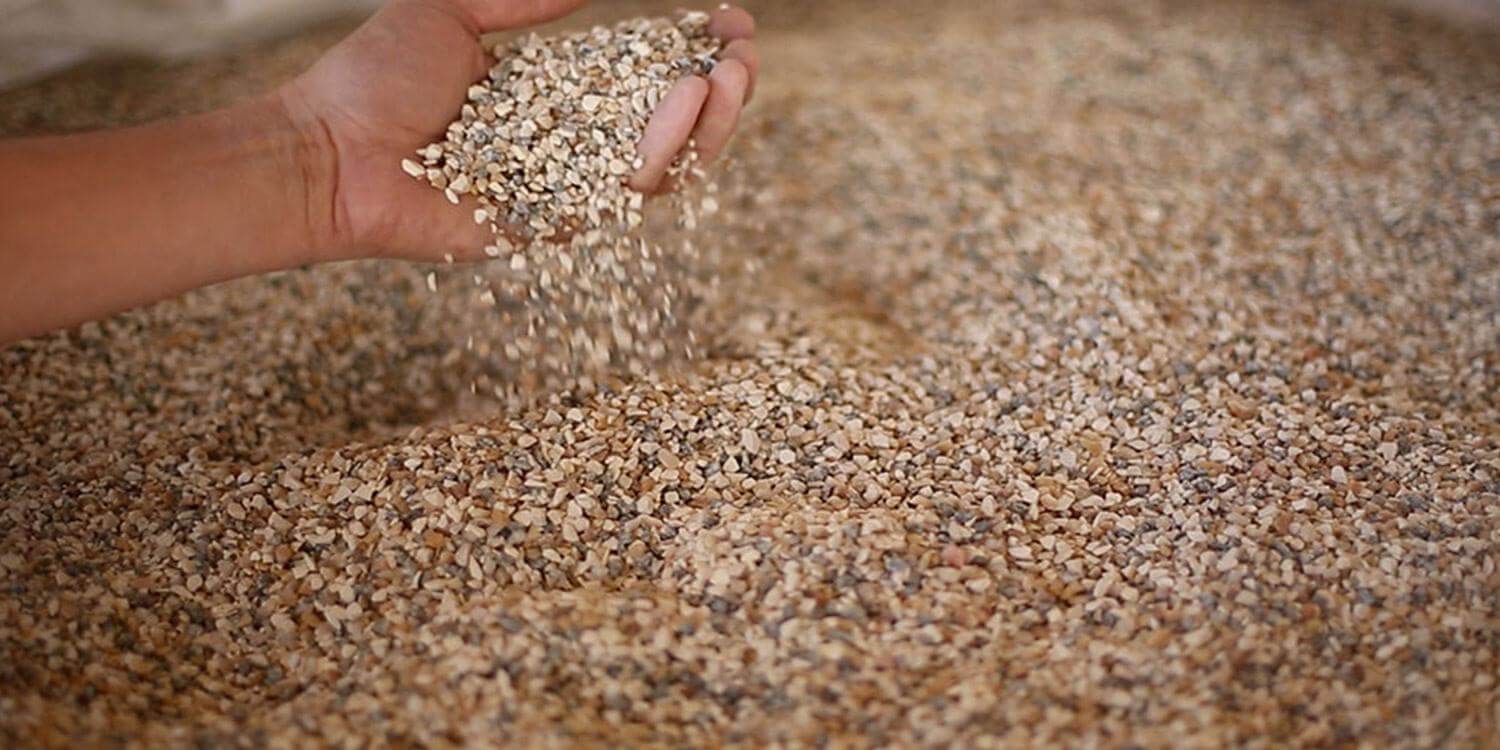 Crushed Natural Stone for a Variety of Products and Applications
Kafka Granite sources granite, marble, and quartzite from dozens of quarries throughout the United States and Canada. This enables us to repurpose a wide variety of natural stone — as well as a number of recycled items — into our specialty crushed products. With a large assortment of colors and materials, and a unique ability to fine-tune our crushing process, we'll provide the perfect bulk crushed stone for your next project. Discover why Kafka Granite is one of the most diverse and robust suppliers of crushed natural stone.

Looking for a Custom Solution?
Kafka Granite takes pride in creating customized solutions to address customer needs. Whether you need a specific size or gradation of specialty aggregate, a particular material for your project, or a custom blend of colors for your bulk crushed stone, Kafka can deliver the perfect result. All of Kafka's natural crushed stone products are produced as they are ordered, allowing for a multitude of customization options.
Contact Us
Frequently Asked Questions
Kafka Granite is a premier supplier of natural crushed stone and recycled materials, with over 50 different color options. We have the ability to crush and screen quartz, marble, granite, and recycled materials to any size specification you may need — from chips and dust to stones and boulders.
Our raw materials originate from various quarries throughout the United States and Canada, and are transported to our state-of-the-art crushing facility in Central Wisconsin to ensure everything meets the highest of standards. Whether you're seeking natural hues, brightly colored aggregates, or anything in between, Kafka has the perfect bulk crushed stone for your project.
Our experts are highly experienced when it comes to helping you select the right natural crushed stone for your project. Whether you're a designer, manufacturer or contractor, discuss your project with us today. We'll provide samples for your company to test and approve.
We can work with both the architect and product manufacturer to ensure you achieve the exact design aesthetic and function you're looking for. By calling us today, we can get started on providing you with the granite, quartz, marble or recycled material aggregate you're looking for in any size you need.