Richard G. Lugar Plaza, located in downtown Indianapolis on the south side of the City-County Building, is a modern public square and referred to as the "downtown's backyard". This plaza features a splash pad, leisure swings, an event lawn with capacity for 1,500 people, and two raised, wooded areas accentuated by Kafka's Antique Rose Marble Stabilized Pathway Mix and moveable bistro tables and chairs.
Kafka's Stabilized Pathway Mixes — utilizing Organic-Lock — provide a naturally beautiful and durable pathway solution while still retaining water permeability. These stabilized decomposed granite surfaces substantially resist the erosive effects of weather and traffic compared to traditional gravel materials.
Project details
Location: Indianapolis, IN
Landscape Architect: Rundell Ernstberger Associates
Installer: Estes Ground Maintenance, Inc.
Similar Projects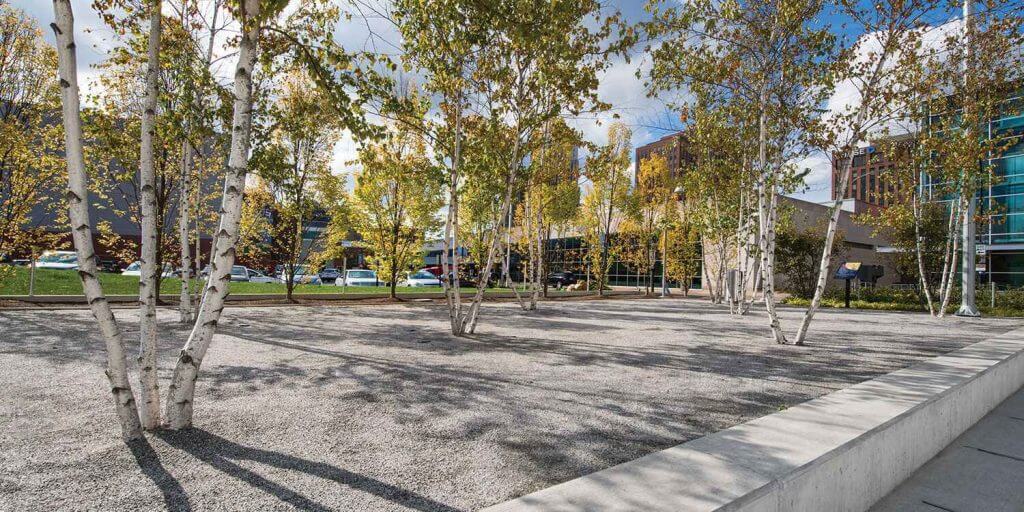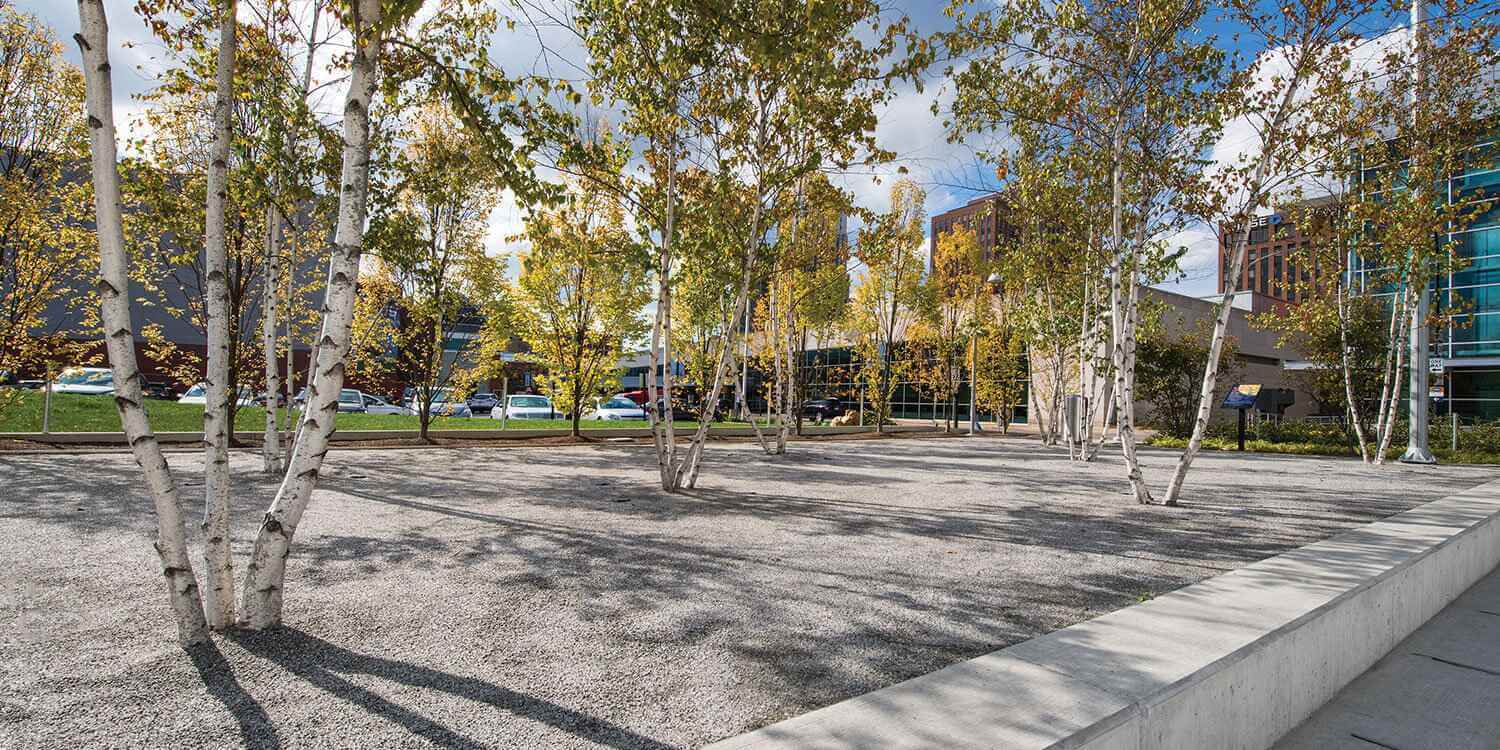 Akron Art Museum Gardens
Kafka Granite provided Stabilized Pathway Mix for the Akron Art Museum in downtown Akron, Ohio. View Project