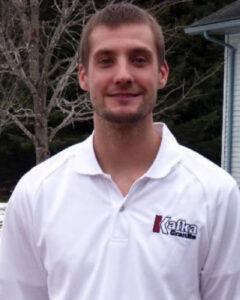 Jeremy Bores joins the sales team at Kafka Granite: Kafka Granite is proud to introduce Jeremy Bores, the newest member of our sales team. Jeremy graduated from the University of Wisconsin-Eau Claire in 2009 with major in Marketing and a minor in Information Systems. He since has gained sales experience while working for both Bauer Built Tire and Marshfield Doorsystems. Jeremy has known the Kafka family for many years and shares common values with Kafka Granite, making him a great fit for our team.
"I feel very privileged to be a part of the Kafka Granite team. I see Kafka Granite as thriving small business that will continue to exceed expectations for many years to come," Bores commented.
Jeremy will be working primarily from our Mosinee office. You can contact him directly at [email protected].
Welcome to the team, Jeremy!