Kafka Granite has grown mightily since its inception in 1979. What started as a one-man operation run by Glenn Kafka has turned into one of the top decorative aggregate providers in the country. Through sweat, hard work, and a couple of tears, Kafka Granite has transitioned from a one-man decomposed granite operation to the most diversified aggregate providers in the country (while remaining family owned and operated). Through all of our changes and growth, we've retained what matters most to us: our brand identity and history. No matter how much we grow, we still strive to maintain the same values that Glenn Kafka started out with nearly 40 years ago.
Currently, Kafka Granite provides over 60 different color varieties of granite, marble, quartz, and recycled aggregates, but we are excited to announce that this new quarry has been shown to yield something a little extra – sparkle. Due to the high concentration of mica intertwined with strong quartzite, this beautiful glittering natural phenomenon is something that is not commonly found among aggregates. If that wasn't rare enough – the colors range from black, to green, to pink. With only 60 of the 700+ acres exposed, we are yet to discover all the colors that may lie beneath the surface.
We are beyond thrilled to incorporate this thrilling new product into our product lineup. With the addition of the various colors mica enriched quartzite, we will be able to provide our customers with an even wider variety of manufactured sands, accent pieces, landscape stone, and natural stone veneer. With its signature look and feel, this remarkable stone is opening up a lot of opportunities for Kafka Granite and our loyal customers and supporters.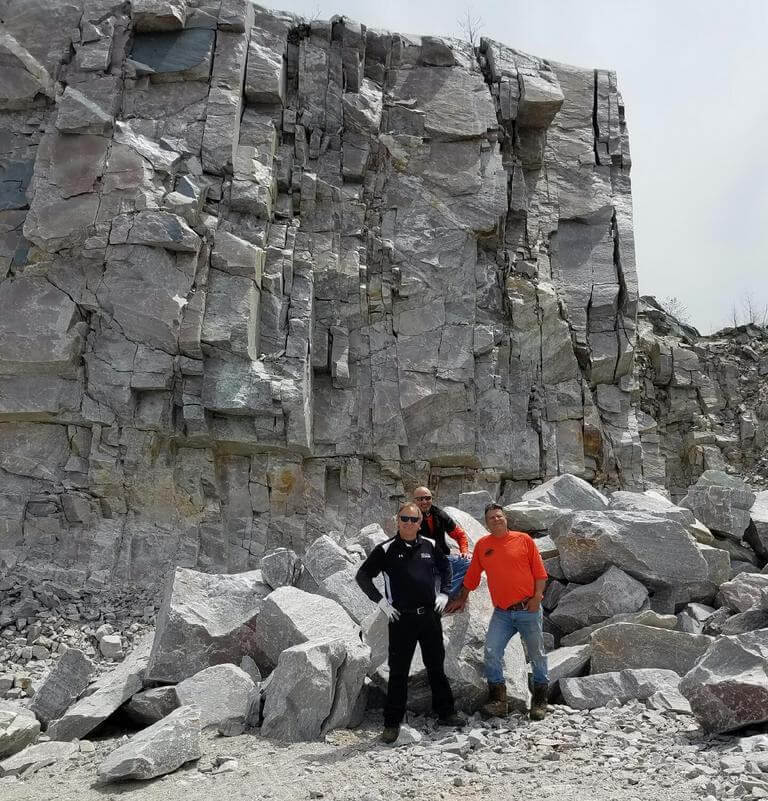 Exploring Our New Mica Enriched Quartzite Quarry
At over 700 acres, our new quarry is an abundant deposit of mica enriched quartzite. This spectacular stone develops naturally into multiple distinct colors and two different hardnesses and consistencies, making the possible applications of this rare find seemingly limitless. Geologists estimate that our mica enriched quartzite deposit was formed around three million years ago when tectonic plates deep inside the earth slammed into the Canadian Shield, heating the host rock of clear quartz and colored mica until it reached liquid form. The color from the mica then transferred into the clear quartz during cooling, resulting in beautiful, vibrant colors of quartzite laced with an abundance of mica.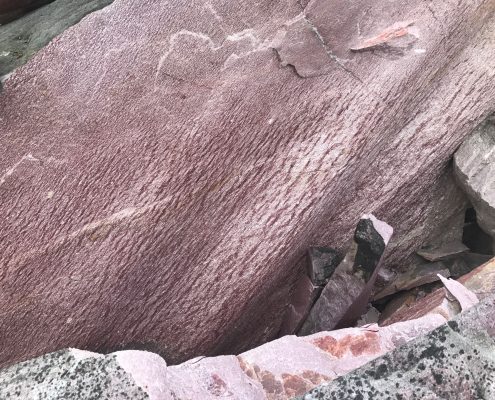 Although the deposit was created horizontally in different colored layers, it was later thrust up vertically into a 10.5-mile-high mountain with the colored layers becoming vertical bands/transitions through the deposit.  This means that now the
colors appear next to one another, not on top of each other. Overtime, the glaciers removed the mountain top overburden. With minimal ground cover to clear, this leaves the company with easy access to the different color bands of stone, and a far more sustainable approach to blasting and quarrying. According to geological estimates, the deposit runs approximately a mile below the surface; however it's estimated to contain over 20 billion tons of material sitting above ground alone.
We have identified a plethora of color varieties at the site so far, including an enticing black, vibrant pink, and various shades of green, but have barely scratched the surface.
The Glitter Series
The new shimmering stone sourced from this quarry will accurately be named the Glitter Series. The Glitter Series is set to debut with five new manufactured sands. Those sands will include our newest colors Galaxy Glitter, Rosa Glitter, Mint Glitter, Aspen Glitter, and Plum Glitter. These new color variations will accompany the other 60 aggregate colors that Kafka already provides to customers across the United States.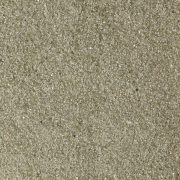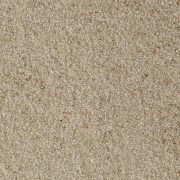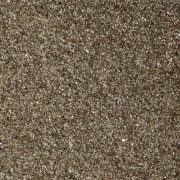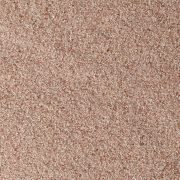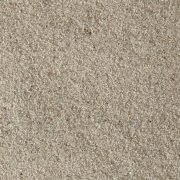 Galaxy, Mint, and Rosa are also available in beautiful varieties of decorative stone and large boulders for stunning accents, show-stopping water features, and unique retaining walls.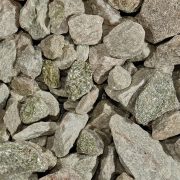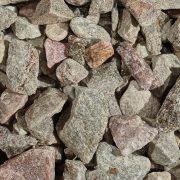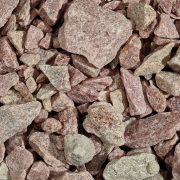 While the product will be made available to our customers as manufactured sands, landscapes stone, and accent pieces, early on we determined this remarkable stone was far too special to merely crush. This product has also propelled us to start a new business in fabricating and supplying a unique line of building stone products in 2018. This new venture is set to include a variety of "Glitter Series" products, while also launching a "Legacy Series" of classic Kafka Granite colors you already know in love – made available in thin veneer and building stone.
And that's just the start. As we dig through our new deposit we plan on unveiling additional stone colors, as well as new products; so stay tuned!
Experience The Glittering Beauty Of Kafka Granite's Newest Quarry
We are beyond thrilled to be able to share our newest quarry with our valued customers and friends. Sitting on picturesque Reynolds Lake, the glittering stone from this new quarry perfectly reflects the natural beauty that can be found surrounding our latest quarry. We urge those wishing to learn more about our newest quarry or about the product that the quarry is expected to yield to call their representative or to contact Kafka Granite directly at 800-852-7415.