With the addition of a Peterson 6710B Track Mounted Horizontal Grinder…Kafka Granite now offers recycling services!
We are now able to grind and recycle ashpalt shingles…at a cost of only $20 per ton! This 1000hp machine is capable of grinding large volumes at very high production rates. The recycled content can be added to new asphalt mix for road construction. The shingles must be asbestos free with no tin or other debris. However, tarpaper and nails are acceptable. Are you a contractor? Special rates and terms apply! Drop your shingles at 2200 Hwy 107, Mosinee, or contact us for more details.
Kafka Granite also offers land clearing services for stump and brush removal. Custom grinding is also available for paper mills, land fills, farmers, city and municipality waste, etc. This recycled material may be utilized for boiler fuel, mulch, or potting soil. Contact us for wood grinding and land clearing details.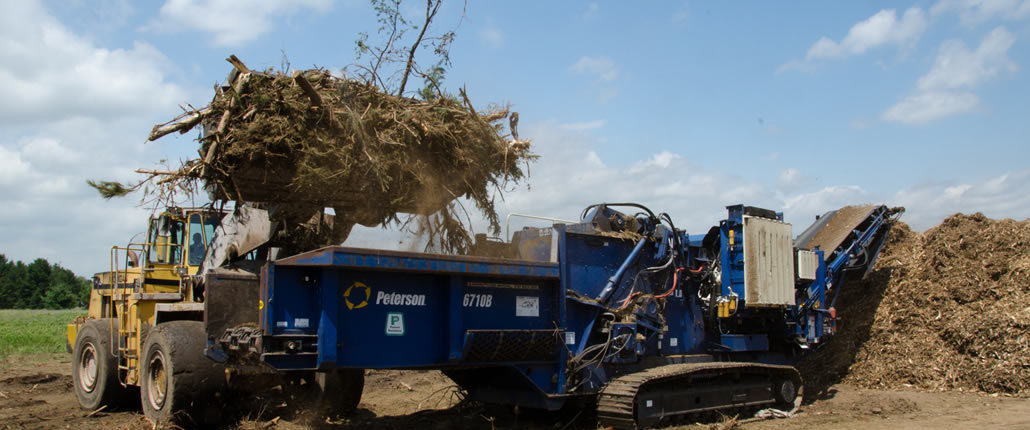 Is your pile too large to transport? Kafka Granite's Peterson grinder will come to you! Large volume shingle and wood grinding services are available on your site location, anywhere throughout Wisconsin and Minnesota.
Join us in the Green Initiative! Recycle your asphalt shingles and wood debris with Kafka Granite!